Includes:
The Full Heal Your Heart: A Journey of Self Love Training Course (20 lessons, 20 worksheets + 20 Small Group Coaching Sessions with Dr. Jen) ($3494 value)

Private Members-Only Facebook Group ($997 value)

Weekly Live Q&A Video Sessions with Jen ($997 value)

Bonus Content Library (Includes TONS of great trainings like the "Self Love Online Summit," printables, guided meditations and trainings I'll add throughout the year ($997 value)
What students are saying...
"The saying, 'When the student is ready, the teacher appears' seems very appropriate. I have actually wondered if Dr. Jen Riday can read minds." ~Angela Babylon-Sherman
"I have only just gotten to know Jen through her programs, but love, love, love what she is doing! A true visionary who has an extraordinary talent to break it down into bitesize pieces for us little people, so we might become a little bigger too!" ~Dr. Laura Sparks
"I have been on a mission to seek out women who reflect the qualities I hope to develop in myself. Every time we meet, it's like a positive episode of my show that I look forward to. I always walk about with something that I will keep turning in my mind afterwards..." ~Monika Lyunde
"I love my Heal Your Heart small group. It is hard to make friends in your 40s and sometimes it feels like I am the only one with kids that do XYZ, or a husband that isn't the most supportive. It is comforting to know I am not alone. Jen is a WEALTH of information. She challenges us, supports us, and is FUN!!! I feel lighter, not so burdened by my stuff." ~Catherine Canady
"Jen Riday has a way of challenging me in ways unfamiliar to me but exciting! I look forward to our group heal your heart calls." ~Kathy B.
"Through Heal Your Heart I have found my TRIBE." ~Mutale B.
"Taking a leap of faith and making a commitment to better yourself is the first step to healing your heart and my family and friends have already noticed a difference! I am so beyond proud of myself for committing to something I haven't already given up in a few weeks." ~Kruti D.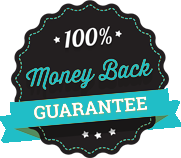 EMAIL:
support@jenriday.com