Includes:
Full access to weekly lesson videos and worksheets.

Full access to live classes and workshops with Jen.

Digital Workbook.

Printed Workbook (delivered to your door).

Full access to the Vault (includes guided meditations, the VHW Manifesto, Jen's award-winning Time Mastery for Women, and much more!)

Weekly Soul Circle (led by VHW Coach).

Weekly 1-on-1 private 30min Coaching Call with a Certified VHW Coach.
What members are saying...
"I am a full time working wife and mother of three. It's easy to lose yourself in work & trying to raise a family. Being a member of the VHW Club has helped me find myself and understand my worth. I love the podcasts and meditations. The topics we have discussed have taught me to have patience with my spouse, how to love myself, how to simplify my life among many other things. I would recommend the Vibrant Happy Women Club to any woman and have recommended it to all of my friends!" ~Martine Marshall
"The vital self-care that I have always fought to ignore is helping me do what I really want with my life. It's like I can access myself again. The empowerment is amazing." ~Kari Brandt
"Jen is such an inspiration! With Jen's guidance, experience, and expertise I have become more intentional with how I live my life. The topics that she covers are so relevant to the challenges women are facing today such as self confidence, feelings of inadequacy, managing difficult relationships and patience to name a few. Her guided meditations are a great way to start the day and just the right length to fit into your morning routine. Thank you, Jen, for helping us live more vibrant, happy lives!" ~Tracy May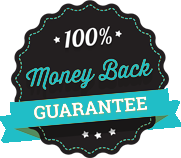 EMAIL:
support@jenriday.com